Ten Days of TENWEST: 10th Annual Veteran's Conference
There are officially ten days until the TENWEST Impact Festival! To help kick off this exciting event, we are going to be highlighting the #TenDaysofTENWEST with different topics surrounding each day of the festival. 
TENWEST Day One: 10th Annual Veterans Conference
On Friday, October 11th, successful veteran business owners will share their stories and testimonials at the 10th annual veterans conference. TENWEST is proud to partner with Pima Community College Small Business Development Center for this free, half-day conference designed for veterans around the theme of Veterans Making an Impact. 
At the McGuire Center for Entrepreneurship, we are extremely proud of the impact made by our veteran alumni and continue to support programs that serve the large veteran population. 
David Smith, 2019 McGuire graduate, is a synthetic organic chemist and US Marine Corps veteran. He served six years in the USMC Reserve as a LAV Crewman, with one deployment from 2008-2009. His Team was Vivify Tea Co., a tea retailer that sells high quality, refreshing CBD-infused teas. During the 2019 New Venture Competition, Vivify Tea Co., won second place and took home the $5,000 prize.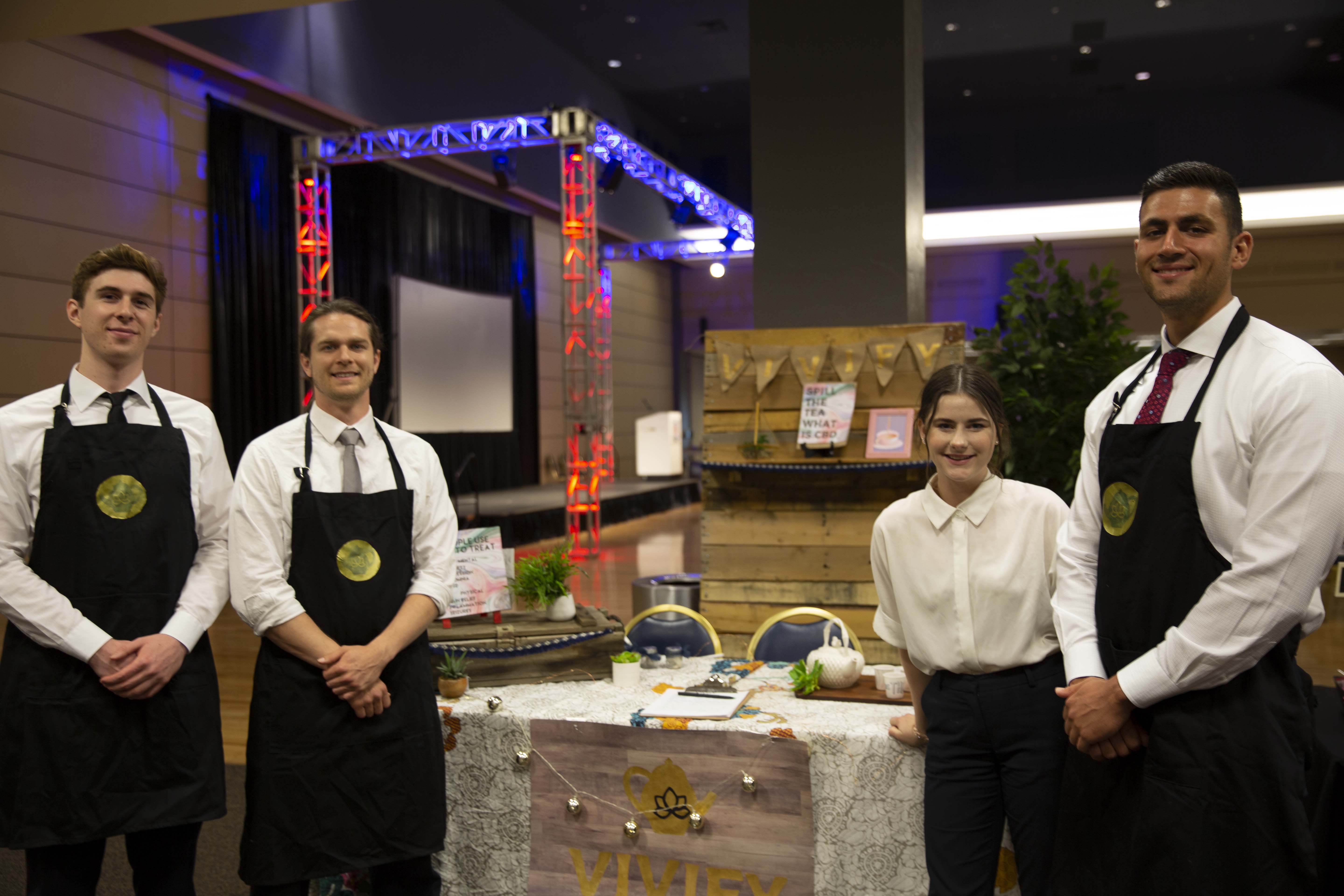 Rick Yngve, McGuire Center for Entrepreneurship's Interim Director, is an instructor in the military's Boots to Business program where he leads a training for active duty military members and veterans that are considering the launch of a small business or entrepreneurial venture after they transition from the military. The Boots to Business program is coordinated by the Institute of Military and Veteran Affairs at Syracuse University and works with entrepreneurial leaders and professors across the globe. The program is supported by the U.S. Small Business Administration (SBA) as a training track within the Department of Defense's Transition Assistance Program (TAP). 
The 10th annual veterans conference will be from 9:00 a.m. to 2:30 p.m. at the Tucson Convention Center, Leo Rich Theater. Please register here.